Long-Term Vision 2028 and 2017 Medium-Term Management Plan
Long-Term Vision 2028
Aim of Long-Term Vision 2028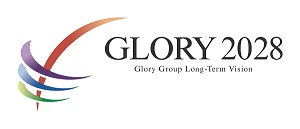 It is expected that drastic changes will occur imminently in the business environment surrounding the Company and its group companies. These include emergence of new payment mechanisms and digital currencies realized by adoption of rapidly advancing technology, population increase centered in the emerging economies, and rapid acceleration of population aging in Japan. Taking these changes as an opportunity, we aim to deliver renewed value to the society in the "Long-Term Vision 2028". To achieve this goal, we will endeavor to create next-generation products and services through advancement of the core technologies built in the development of cash handling machines and promotion of open innovation.
Long-Term Vision 2028

We enable a confident world
Safe and secure transactions are critical to your business,
and your customers.

We deliver secure, efficient payment systems and instant,
highly accurate identity verification and authentication solutions
that enable confidence in transactions and other interactions
between businesses and people.

Our innovative technologies, our experienced professionals
and our commitment to the success of our customers,
partners and communities create a safe, confident path forward.

We are Glory –we enable a confident world for a better tomorrow.
Long-Term Performance Target (Fiscal 2027)
Consolidated net sales: approx. 500 billion yen
Business Domains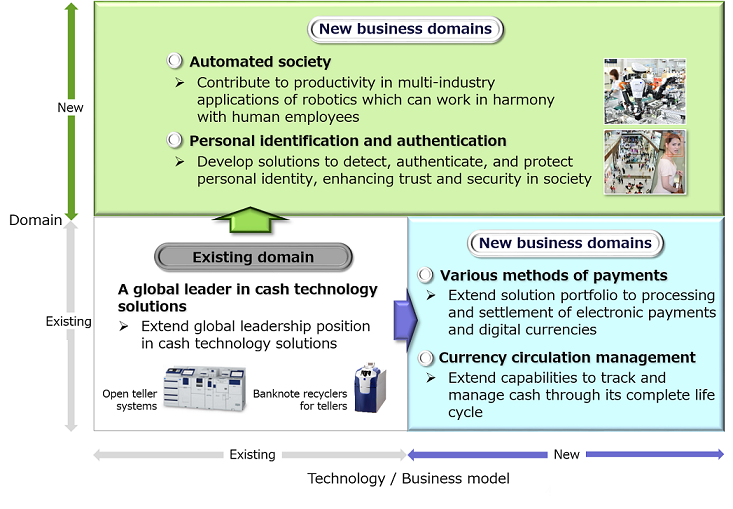 Technologies and Functions
1. Extend software capabilities (data analytics) through internal growth, acquisitions, and strategic partnership
2. Develop core competency in total system engineering to deliver unique customer value through combining Glory and 3rd party technologies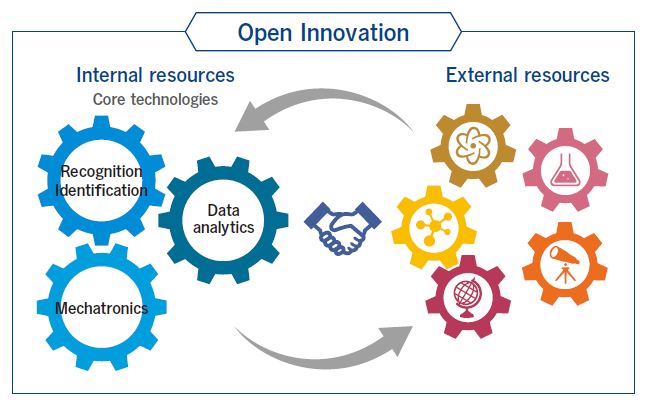 Culture and Organization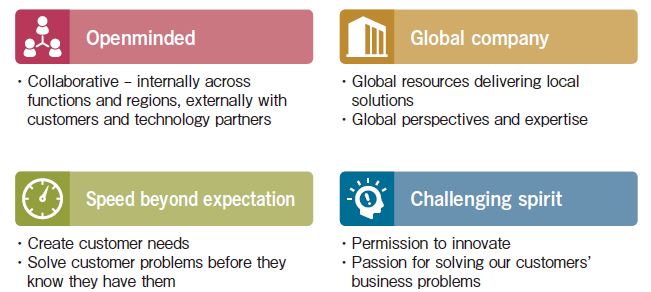 2020 Medium-Term Management Plan
The 2020 Medium-Term Management Plan Investor Conference (May 18, 2015)
Q1: As for the sales target for the financial market in the Plan, do you assume that the replacement demand for the products purchased at the time of the redesigning of Japanese banknote in 2004 will continue through the fiscal year ending in March 2018?
A1: Our sales target for the financial market for fiscal year ending in March 2018 is ¥52 billion, which is ¥4 billion higher than the past fiscal year. We expect that the demand for replacement will continue for about three years. Consequently, we aim to reach this target through sales growth centered on open teller systems.
Q2: In your sales target for the overseas market in the Plan, why is the growth rate in Europe higher than other regions?
A2: In Europe, we aim to increase sales for the financial institutions and expand our presence in the retail stores. We are strengthening our sales force in Europe to concentrate on achieving more sales growth.
Q3: Please explain how the production/procurement strategy in the Plan are different from the previous medium term management plan.
A3: During the previous medium term management plan, we promoted cost-cutting actions by increasing overseas production/procurement. But now the situation is very different because of the weaker yen. We intend to optimize production/procurement activities in Japan and overseas while taking into account exchange rate movements.
Basic Policy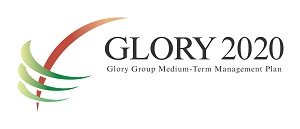 Consolidated Performance Targets (FY2020)
Net sales          : 260 billion yen
Operating income      : 25 billion yen
Operating margin        : 9.6%
ROE             : 8.0%
*Exchange rate assumptions 1USD=JPY 110, 1EUR=JPY 120
Basic Strategy
Policy1  Build foundations for realizing sustainable business management
Overseas Business Strategy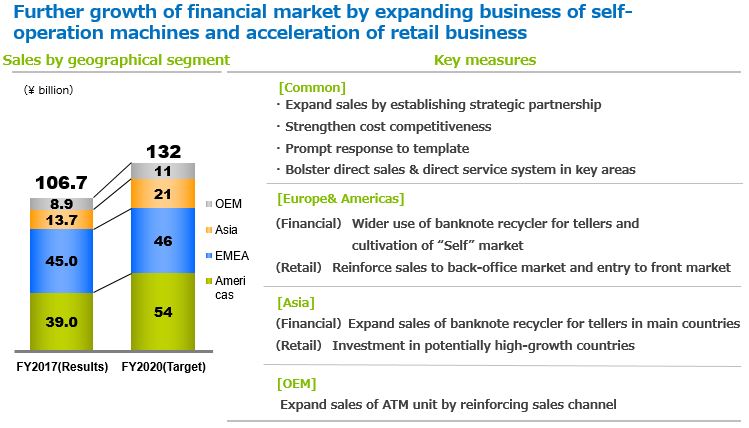 Domestic Business Strategy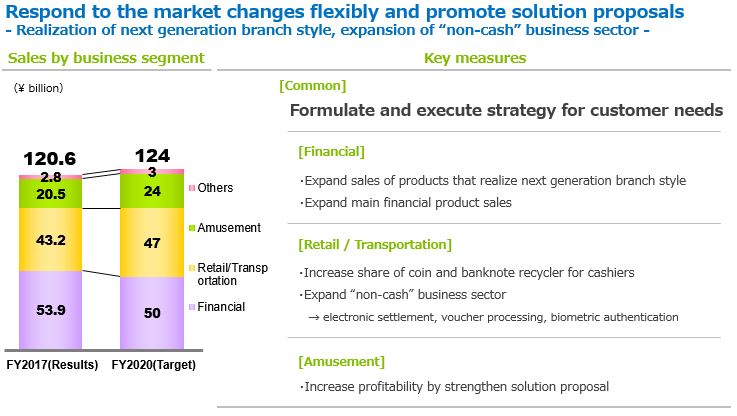 Policy2  Strengthen collaboration with various partners to solve social issues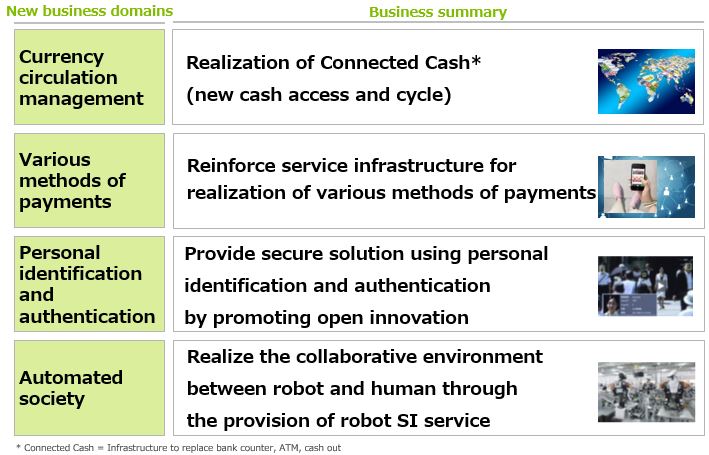 Policy3  Realize higher productivity and robust corporate constitution that directly generate outcome
Workstyle reform and operational reform to improve productivity
- Realization of a diversified way of working
- Building of group-common core system (ERP)
- Working-style reform and establishment of ICT environment to improve work efficiency
Organizational climate reform to realize open innovation
- Launch of a specialized team to create new business
- Recruiting and fostering of highly specialized personnel to support the growth of business
- Promotion of diversity
Investment Plan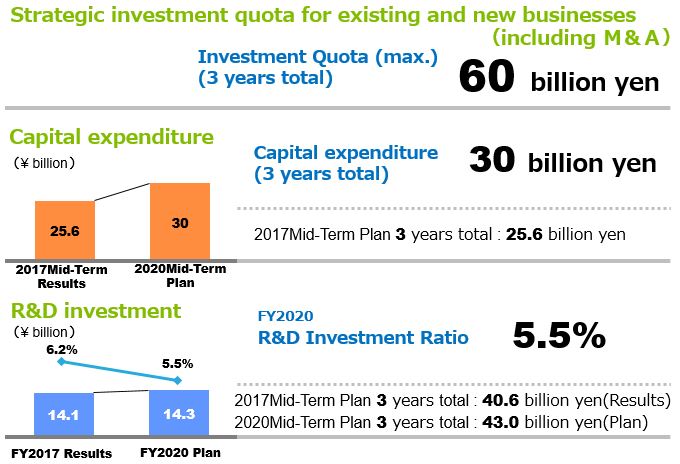 Past Long-Term Vision and Medium-Term Management Plan
2017 Medium-Term Management Plan [FY2015-FY2017]
Long-Term Vision 2018 [FY2012-FY2018]
2014 Medium-Term Management Plan [FY2012-FY2014]
2011 Medium-Term Management Plan [FY2009-FY2011]

PDF Files require Adobe® Reader® software which is a free download from the Adobe site
Adobe Reader
-->