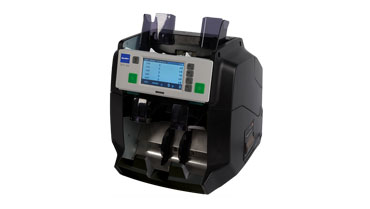 The GFS-220 series improves operational efficiency performing fitness analysis and authentication at high speeds of over 1,000 notess/minute. Multi-currency value count, detailed counterfeit analysis, and optical character recognition are all available features.
Desktop Banknote Sorting Machine – USF-200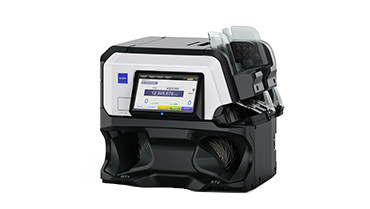 A compact, efficient and accurate 2 porket banknote sorter, the USF-200 effortlessly handles large volumes of notes such as branch and cash centre significantly improving your cash handling processes, performance and productivity. High-speed count processing of 1,000 sheets / minute is possible.
High-performance Banknote Sorters – UW-F Series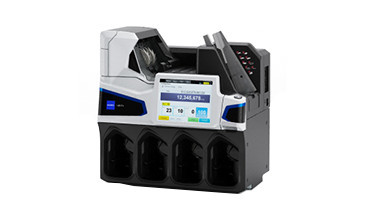 The advanced banknote sorters consistently provide the highest levels of authentication and fitness sorting while keeping your operational costs down. They offer you maximum flexibility with true modularity in a choice of 4 configurations designed for high volume banknote processing especially for cash centre.
Compact Coin Sorter – SCW-20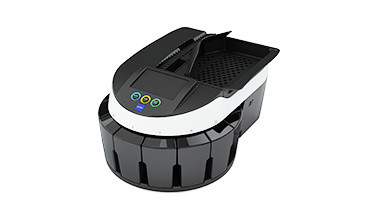 Aimed at medium size bank branches or cash centres, retailers, transportation hubs or anywhere coin is accumulated. SCW-20 provides a 3,000 pieces/minute counting speed and has a 4,500 pieces large hopper which improves your coin handling processes, performance and productivity.
Desktop Coin Wrapper – WS Series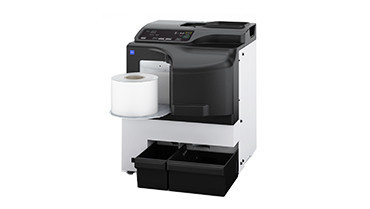 The WS series is a compact desktop coin wrapper and counting machine that provides a 1,800 pieces/ minutes counting and 12 rolls/minutes wrapping speed. With advanced functionality and a consistent set of operations for all coin wrapping procedures, the WS series removes the cost of outsourced coin processing and wrapping.
Coin Wrapper – WR-500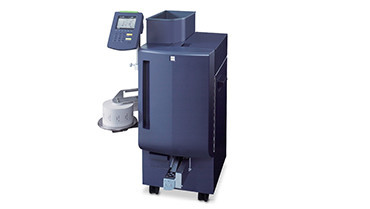 The high-speed WR-500 wraps large volumes of coins suitable for any size of operation. The coin wrapper delivers you smooth and exceptional performance day-in and day-out, increasing efficiency and accuracy to speed up wrapping while minimising errors especially for CIT and mint.
Japanese Market
GLORY has provided various products in the financial, distribution, and transportation industries as a money handling machine pioneer ever since it released the first Japan-made coin counter.
Financial Market
Banks are our main clients since we started our business. We supply our products mainly to bank branches and Cash-Processing centers. We supply also banknote-depositing units and coin-depositing/dispensing units as OEM to ATM manufacturers. We have captured more than 70% of Japanese market. Our products are utilized worldwide as well, especially bank branches and Cash-In-Transit (CIT) in North America, Europe, Asia, and some other areas.
Open Teller Systems

Our main products that support efficient and rigid cash operations at sales offices in financial institutions.

Multi-functional Banknote Change Dispensers

Equipped with an automatic validation function that recalculates in-stock cash, this product greatly reduces the exchange operation workload and machine management.

Coin and Banknote Recyclers for Tellers

Used by tellers for cash deposits/withdrawals. Equipped with a recycling function that allows deposited banknotes or coins to be used for withdrawals.

Valuable Item Management Systems

In addition to rigorous user verification functions, operation histories are strictly managed. Reduces the valuable item management workload.

Electronic Booking Board

Supports simple, easy, and speedy form-filling by the use of touch pens. Reduces the customer wait time.

PC Integrated Scanner

High performance all-in-one model scanner integrating a PC.
Retail and Transportation Market
The customers in the Retail and Transportation Market operate in many diverse sectors. Some are distributors and retailers, such as department stores and supermarkets. Others are operators of transit systems, such as railways and bus lines. Still others are Cash-in-transit (CIT) companies. Leveraging our long track record and wealth of experience in Japan, we sell machines and offer solutions as a money flow solutions provider to customers primarily in Europe and North America.
Change Dispensers

Totally supports register cash management such as counting deposited cash, dispensing change, managing wrapped coins, etc.

Hybrid Deposit Machines

Realizes fast confirmation of shop's sales proceeds and increase operational efficiencies. Can deposit coupons as well as cash.

Consolidated Electronic Money Readers

IC card readers for various electronic money transactions are consolidated into one.

Smart Lockers

IC tickets or QR * codes are used as keys. Lineups include delivery lockers at stations or super markets. * QR code is the registered trademark of DENSO WAVE Incorporated.

Small Deposit/Withdrawal Machines

Automate a series of processes at station tellers etc., ranging from counting deposited cash and dispensing change, to storing and managing in-stock cash.

Sales Proceeds Deposit Machines

One machine can handle the deposit, counting, and storing of sales proceeds. Supports safe and secure deposit operations.

Touch Panel Ticket Vending Machines

Equipped with a free menu layout touch panel on a large display.

Automatic Registers

Menus are managed by IC tags attached to containers. The price and nutrition are instantly calculated by placing the tray at the register.

Medical Payment Machines

Automate medical payments by linking with the accounting system. This full self-checkout system reduces the accounting wait time.

Ballot Sorters

Can instantly read handwritten characters and sort/count ballots at a speed of 660 ballots per minute.
Amusement and Gaming Market
GLORY provides a worldwide customer base with a complete line of Amusement and Gaming Market products
Other Market
GLORY has also branched out into other domestic markets. Our primary customers in these other markets include consumer finance firms, government agencies, hospitals, recreation facilities, and general corporations
Facial Recognition System

Uses the unique algorithm developed by our advanced money processing technologies. Has achieved the industry's top-level recognition accuracy.

Collaborative Robot SI Business

Provides SI services, utilizing our own production technology knowhow, supports the system construction of automated lines using collaborative robots.