Glory will contribute to the creation of a safe and secure future.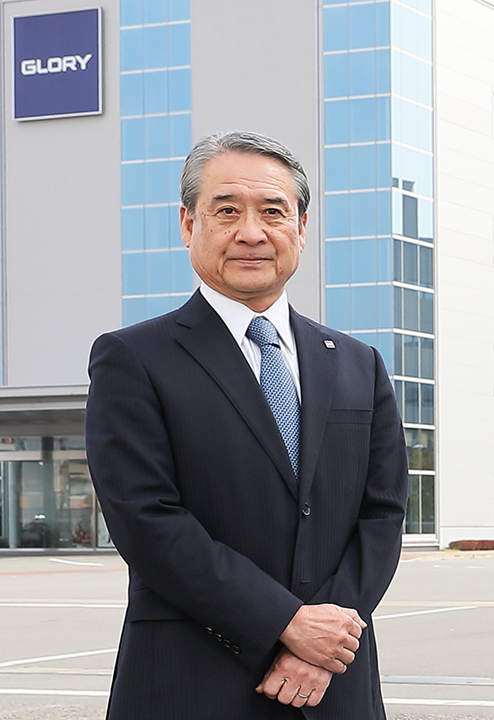 Since the establishment of Glory, the company has been facing the flow of the times and continuing manufacturing and innovating techniques the society requires. The current environment surrounding our company has been changing drastically, but there is always a business chance during in the changing times. We are required to take on new challenges to cope with various changes such as diversification of payment methods, evolution of technology such as AI・IoT and growing atomization needs for labor shortage. Our company has been innovative in the business area of currency processing and providing solutions and products that meet the needs of customers. We will endeavor to realize our Long-term Vision 2028, which states "We enable a confident world", by deepening our existing business as well as embarking on a new business area and creating a new value through open innovation.
Moreover, the social issues such as human rights and environmental protection have been actualized. The movement to solve such social issues has been formed in the world as sustainable development goals (SDGs) adopted at the United Nations in 2015. As a global company, we will face these issues and promote ESG (Environmental, Social and Governance) investment through business activities including supply chain and contribute to achieve SDGs.
We will continue to promote management based on our corporate philosophy, earn the trust of our stakeholders and strive to be a corporate group contributing to the realization of a sustainable society.

Motozumi Miwa
President, GLORY LTD.
April 2019