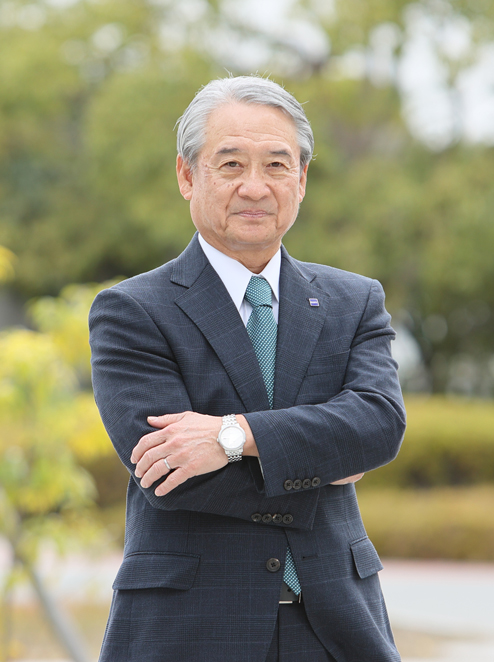 Looking back on fiscal 2022
Fiscal 2022 was a challenging year due to difficulties in procuring parts, such as semiconductors, and the impact of soaring material prices. Despite such headwinds, we placed the highest priority on product supply, with all employees working together to secure necessary parts and materials, modify designs to use alternative parts, and coordinate delivery dates with customers. At one point, we prepared ourselves for a significant operating loss, but our efforts produced positive results and we managed to deliver a significant recovery in the second half of the year.
Nevertheless, we posted a net loss for the year, which we should take seriously. Under the circumstances, our employees gritted their teeth and strove hard to supply our products. As a result, we expanded market share for our main products, and I believe we have established a foothold for a V-shaped recovery in fiscal 2023.
The "less-cash society" is an opportunity for new growth
Institutional investors often ask us how we see the cash less society progressing in the years ahead. I've always thought that it is not easy to foresee social trends, which represent a tough challenge for us. Nevertheless, my honest opinion is that cash will not disappear in our lives, although the cashless society will progress. In our main markets of Japan, Europe, and the United States, as well as in emerging economies that are still developing, the number of people using cash will probably decrease, but cash will continue to exist to a certain extent. In this sense, I call the coming era a "less-cash society."
For a start, thinking about economic trends in terms of cash versus non-cash is not relevant for the times to come. Some people might view the trend toward cashless transactions as a headwind for the Group because of its position as a leading manufacturer of cash handling machines, but I disagree. The Group's business has expanded from the financial market to the retail market and is evolving into a solution-based business that combines both products and services. Leveraging our solid business foundation, we are boldly taking on the challenge of entering new business domains. So, I view the emergence of the "less-cash society" not as a risk but rather as an opportunity to achieve new growth for the Group.
We will continue to strive for sustainable enhancement of corporate value and ask our stakeholders for their continued support.