Glory harmonizes and advances the interests of the company and society by actively conducting social action programs as a good corporate citizen.
Fostering the Next Generation
GLORY Foundation for Elementary School Students
In March 1995, Glory established the GLORY Foundation for Elementary School Students to support the sound development of young people. Through the foundation, the company conducts sports, arts, and cultural activities that include hands-on science classes, experience-based classes for parents and children, and a children's theater. A cumulative total of 106,000 people have taken part in these activities since the foundation was launched.
The foundation also assists organizations that work toward the sound development of elementary school students through activities in sports, science, and culture.
Hands-on Science Classes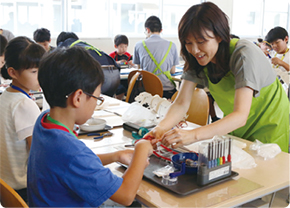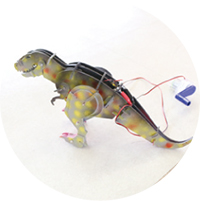 In hands-on science classes during the summer holidays, elementary school students build their own science projects, experiencing at first hand the wonders of science while also cultivating their creativity and unique powers of imagination. Glory employees take part by helping the students with their projects.
In fiscal 2020, these events were canceled in order to prevent the spread of COVID-19.
Children's Theater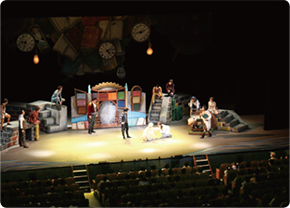 The Children's Theater project is held with the goal of enriching the aesthetic sensibilities of young people and planting in them the seeds of creativity.
In fiscal 2020, these events were canceled in order to prevent the spread of COVID-19.
Hands-on Classes for Parents and Children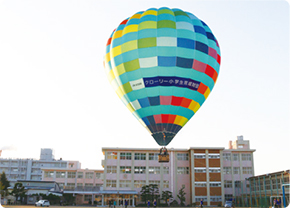 This program is held every spring and autumn with the goal of strengthening the bonds between parents and children through a range of fun and exciting experiences.
In fiscal 2020, these events were canceled to prevent the spread of COVID-19.
Supporting the Promotion of Sports
Glory Sponsors the Victorina Himeji Volleyball Team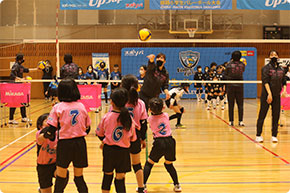 Glory has signed a sponsorship agreement with Himeji Victorina Co., Ltd., which manages the Victorina Himeji women's volleyball team (director and owner Masayoshi Manabe and director and vice-president Yoshie Takeshita). Based in Himeji, Hyogo, Victorina Himeji is Japan's first professional women's volleyball team.
Besides playing in a V1 league, the team promotes the sport in the community through activities that include appearances on talk shows and volleyball clinics for elementary and junior high school students. Glory strives to use sponsorship as a way to stimulate communitylevel sports and support the development of the next generation.
We expect the team to make another great leap forward in the V1 League and will continue to support them in their endeavors.
Other Contributions to Society
Donating medical masks to Himeji City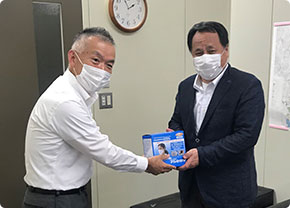 In June 2020, we donated 2,000 pieces of N95 masks, which are high-performance masks used by medical personnel in medical institutions, and are effective in preventing airborne transmission of virus-containing droplets. These donated masks were distributed to medical institutions designated as handling infectious diseases, to be used by medical staff in helping prevent COVID-19 infection.
Protecting the Marine Environment in the Philippines
In November 2011, GLORY (PHILIPPINES), INC. donated leaf buds to support a marine restoration project in Rosario, Cavite, Philippines. Reef buds are environmentally friendly artificial corals, and these both provide an environment in which marine life can live and stabilize the pH of seawater, thus preventing further deterioration of marine environments.
Glory India partners with DEEDS to support deaf youth.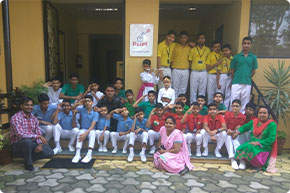 DEEDS is an Indian Non-Governmental Organisation founded in 1998 to help the social integration of the hearing-impaired. The charity raises awareness and increases opportunities for employment. To help the deaf community lead lives of dignity, DEEDS provides access to education, vocational skills training and industry partnerships and placements. Glory India has supported DEEDS' efforts by contributing $10,000 which will cover the education and living expenses for three children to attend the Special School for Deaf in Dehradun while boarding at their state-of-the art hostel facility.
Glory staff 3D-print facemask components to help combat COVID-19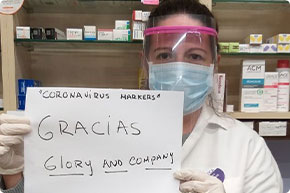 Employees in Spain and Portugal used their 3D-printing expertise to support and protect local emergency service workers in the fight against the spread of COVID-19. Wenceslao Rodriguez, Javier Ruiz Leo in Spain and a team led by João Borges in Portugal produced various facemask parts, such as shields and clips that improve the comfort for wearers. The parts were then donated to local hospitals, police forces and care homes. Glory Spain was able to support in donating print materials.
Glory continues to support the Lebenshilfe Kempten campaign by donating foreign currency and defective coins from nationwide customers and staff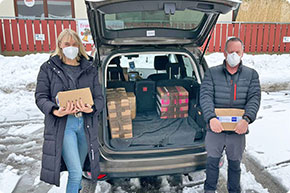 Since 2018 Glory employees and customers in Germany have donated damaged and foreign currency coins to support Lebenshilfe. The charity based in Kempten supports the local disabled community by providing therapies to children, youth and adults. The efforts spearheaded by Wilfried Schönmetzler and Bernd Imhof have helped Glory to contribute a total of EUR 2,700 to the charity's annual collection of EUR 7,000. The Glory team has been vital in encouraging participation from its clients in donating their old, damaged coins for the cause.
Collecting gifts for disadvantaged children during the festive holiday season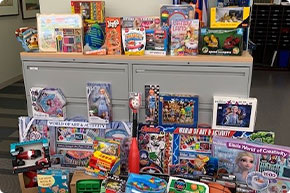 Employees in our US offices have supported initiatives to bring festive cheer to disadvantaged children and families. The Watertown Holiday Angel Tree initiative collected gifts and giftcards for the children and parents of six local families, giving them a chance to enjoy their festive holiday celebrations.
Lisle staff participated in the sixth national annual US Marine Corps Reserve Toys for Tots Program and were recognised for their outstanding support. The Toys for Tots Program collects new, unwrapped toys during October, November and December each year, and distributes them as Christmas gifts to less fortunate children in the community in which the campaign is conducted.