Sales
Introduce First Coin and Banknote Recyclers for Cashiers at Convenience Stores in Japan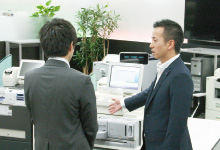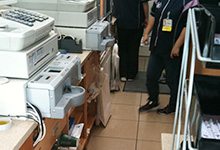 The GLORY Group focuses on understanding the needs and issues faced by customers in making proposals for streamlining and improving accuracy in cash handling. One example of this is the installation of coin and banknote recyclers for cashiers at Ministop Co., Ltd., stores in June 2011, a first for the convenience store industry. Use of such equipment had not made any progress in the industry up until then due to small-scale stores and franchise business models.
GLORY therefore conducted interviews about the needs and issues faced by stores. As a result, we learned from Ministop that due to the increasing amount of food cooked in stores there was a particular need to speed up the cash register process to enable additional time for cooking. Our proposal for the use of coin and banknote recyclers for cashiers to streamline the cash register process was accepted. Installation of the equipment at 90 stores provided positive effects to the users, resulting in installation to additional stores on an "as required" basis from April 2014.

We are working to offer proposals to enhance customer convenience.
Daisuke Teranishi
Sales Department 4, Retail Market Sales Division, Domestic Business Headquarters
Positive feedback was received from store owners regarding the coin and banknote recyclers for cashiers, together with the comments such as "We no longer have excess or too little cash in the register," "The work involved in cash settlement, inspection and collection has been reduced making it easier to focus on assisting our customers." We will continue to offer proposals that enhance customer convenience.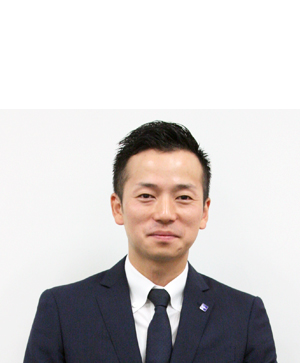 Offering Solutions to Meet Overseas Needs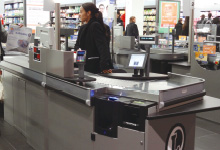 We also offer solutions to meet the requirements of overseas markets.
For example, our CASHINFINITY (CI) System for retailers is used at supermarkets across Europe. The CI System allows customers in stores to make a payment and collect the change for themselves, streamlining cashier time and strengthening cash controls. In addition, use of the CI System in the back office contributes to the greater accuracy of cash handling including collecting cash and replenishing change.
"Expert Dojo" was established at Headquarters in April 2013 as a training facility for marketing coordinators, sales coordinators and reps in each country. In addition to strengthening their product knowledge, course enrollees share information about market needs and proposal methods in each country and learned to use proposals more closely in line with customer needs. In fiscal 2013, 62 people from over 20 countries came to Japan to study at the "Expert Dojo."

 We are creating links among sales coordinators through training.
Kenichi Tagashira
Product Management Retail Group, Glory Global Solutions Ltd.
Sales coordinators in various countries feel a strong need for training in CI Systems since it is the first distribution market product for sales persons in every country. Also, training allows the Japanese staff to gain an understanding of the characteristics of each country and advising what they have learned as feedback will improve new product planning and solutions.