Release
March 23, 2015
GLORY LTD.
GLORY cosponsors Expo Milano 2015 Japan Pavilion
GLORY LTD. cosponsors the Japan Pavilion at Expo Milano 2015 by offering to loan the CASHINFINITY® System (hereinafter CI System), which is designed for optimizing cash handling operations in the overseas retail market.

<Outline of the loan equipment>
・Loan equipment:CI system
・Period:184 days from May 1 to October 31, 2015
・Place: Food court in Japan Pavilion
・Number of equipment:
  Compact Cash Recycling System "CI-10"         8 sets
  Cash Recycling System "CI-100"              1 set
  Cash Management Software System "CI-SERVFR"  1 set
Expo Milano 2015 will be open for 184 days from May 1 to October 31, 2015 in Milano, Italy under the theme "Feeding the Planet, Energy for Life". Over 140 countries and international institutions will participate in Expo 2015, expecting to receive more than 20,000 visitors.
Japan Pavilion in the Expo will be jointly open among the following institutions in Japan: Ministry of Agriculture, Forestry and Fisheries (MAFF) / Ministry of Economy, Trade and Industry (METI) both as chief-coordinator; Ministry of Land, Infrastructure, Transport and Tourism as vice-coordinator; Japan External Trade Organization (JETRO) as an associate. The pavilion will include a Japanese restaurant and a food court for visitors to experience the excellence of Japanese food and culture. GLORY's CI System will be used to increase the efficiency and strictness of cash handling operation in the food court.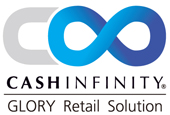 GLORY's CI system, which is used in overseas retail stores such as supermarkets, consists of the following three devices:
 1)CI-10: Compact Cash Recycling System that allows users to pay and receive their change  
       themselves.
 2)CI-100: Cash Recycling System used for the settlement of daily sales and preparation of
        cash used for change at the back office.
 3)CI-SERVER: Cash Management Software System for CI-10 and CI-100.
The ticket vending machine specially designed for the Japan Pavilion at the Expo, which incorporates CI-10, allows for an unmanned operation at the food court. The banknotes received from ticket sales will be stored in a so-called "interface cassette"※1 to go directly into CI-100, without the need for the operator to withdraw the banknotes from the cassette. The cash used for change withdrawn from the interface cassette from the CI-100 can also go directly into the CI-10.
The CI System designed for Expo 2015 can also handle Japanese banknotes in addition to Euros, and is also available for payment by credit card.
While we hope our CI System will increase the efficiency and accuracy of the cash handling operation in the food court at the Japan Pavilion, we also aim to find potential needs in the market.
*1:Interface cassette is used for banknotes only, and designed for using multiple types of GLORY's cash handling machines.
Installation image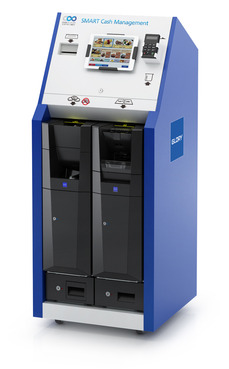 Product Photos
CI-10:Compact Cash Recycling System

CI-100:Cash Recycling System

CI-SERVER:Cash Management Software System (screen image)
Operation Image
About GLORY LTD.
GLORY LTD., headquartered in Himeji, Japan, is a pioneer in the development and manufacture of money handling machines and systems. GLORY provides a variety of products such as money handling machines, cash management systems, vending machines, automatic service equipment, and cash management solutions that are built on its leading-edge recognition/identification and mechatronics technology. Committed to meet society's wide-ranging needs, GLORY serves the financial, retail, vending machine, amusement and gaming industries in over 100 countries around the world. GLORY employs approximately 9,000 people worldwide. For more information about GLORY, please visit GLORY's group website at http://corporate.glory-global.com/.
Contact
GLORY LTD.
Public Relations Dept.
TEL: +81-79-297-3131
Information in this document is current on the date of the announcement and subject to change without prior notice.