Products
March 25, 2014
GLORY LTD.
GLORY announces an extension to the UW series Banknote Sorter range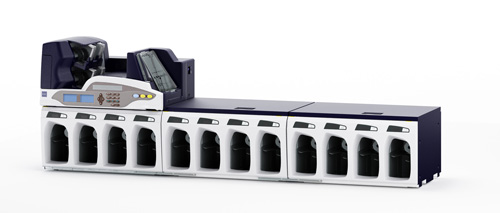 Since its launch in 2007, the UW series banknote sorter has established itself as the leading banknote fitness sorter in the world. More than 10,000 units of the 4 stacker UW-500 and 8 stacker UW-600 have been sold to central banks, commercial banks, CITs and casinos in more than 50 countries globally. In doing so, it has earned a reputation for high quality and reliability, critical in the high volume cash processing operations it serves.
GLORY now announces the introduction of two new models in the UW range. The 12 stacker UW-700 and 16 stacker UW-800 address the needs of customers that have more complex banknote sorting requirements. The additional stackers allow more processing in a single pass, increasing productivity and lowering the overall cost per note processed.
About GLORY LTD.
GLORY LTD., headquartered in Himeji, Japan, is a pioneer in the development and manufacture of money handling machines and systems. GLORY provides a variety of products such as money handling machines, cash management systems, vending machines, automatic service equipment, and cash management solutions that are built on its leading-edge recognition/identification and mechatronics technology. Committed to meet society's wide-ranging needs, GLORY serves the financial, retail, vending machine, amusement and gaming industries in over 100 countries around the world. GLORY employs approximately 9,000 people worldwide. For more information about GLORY, please visit GLORY's group website at http://corporate.glory-global.com/.
Contact
GLORY LTD.
Public Relations Dept.
TEL: +81-79-297-3131
Information in this document is current on the date of the announcement and subject to change without prior notice.
For more product and support service information,
please select a language from the options below
to be redirected to the appropriate site.