Release
August 18, 2021
GLORY LTD.
Announcement of Acquisition of Shares (Investment) in OneBanks, UK
GLORY LTD. (GLORY) today announced its investment in Unified Financial Limited (DBA and hereinafter 'OneBanks'), which enable multiple UK financial institutions to offer services from a single physical location at significantly lower cost than a traditional branch (Shared Services).
1. Purpose of the Acquisition of Shares (Investment)
As the UK experiences progressive withdrawal of the mainstream financial institutions from branch banking, the UK government has set the guidance for such financial institutions to offer alternative services to customers who prefer to use cash. In such circumstances, OneBanks is attracting the interest of financial institutions, as a provider of Shared Services.
Consolidation of bank branches has been increasing worldwide. Through this investment, GLORY intends to expand its business together with OneBanks, combining OneBanks' technologies and solutions which is the core of the Shared Services, with GLORY's products and services.
2. Overview of OneBanks
| | |
| --- | --- |
| (1) Company Name | Unified Financial Limited (Business as 'OneBanks') |
| (2) Location | 8 Botanic Crescent, Glasgow, Scotland, G20 8QQ |
| (3) Representative | CEO Duncan Cockburn |
| (4) Business | Provides Shared Services via multiple kiosks located inside retail premises |
| (5) Founded | November 29, 2019 |
| (6) Website | https://onebanks.co.uk/ |
3. Schedule
(1) Effective date of the agreement  August 16, 2021
(2) Date to purchase newly issued shares  August 16, 2021
4. Future prospect
The effect of the acquisition to the current consolidated business of GLORY is expected to be minimal.
OneBanks Services
OneBanks provides the following services through the Shared Services entrusted by multiple financial institutions;
- Cash Deposit

- Cash Dispense
 Simply by scanning the QR code at ATM

- Bill Payment
 Service also planned to be available for customers who have no bank accounts

- Online banking set up support
 Support the setup of online banking services of other banks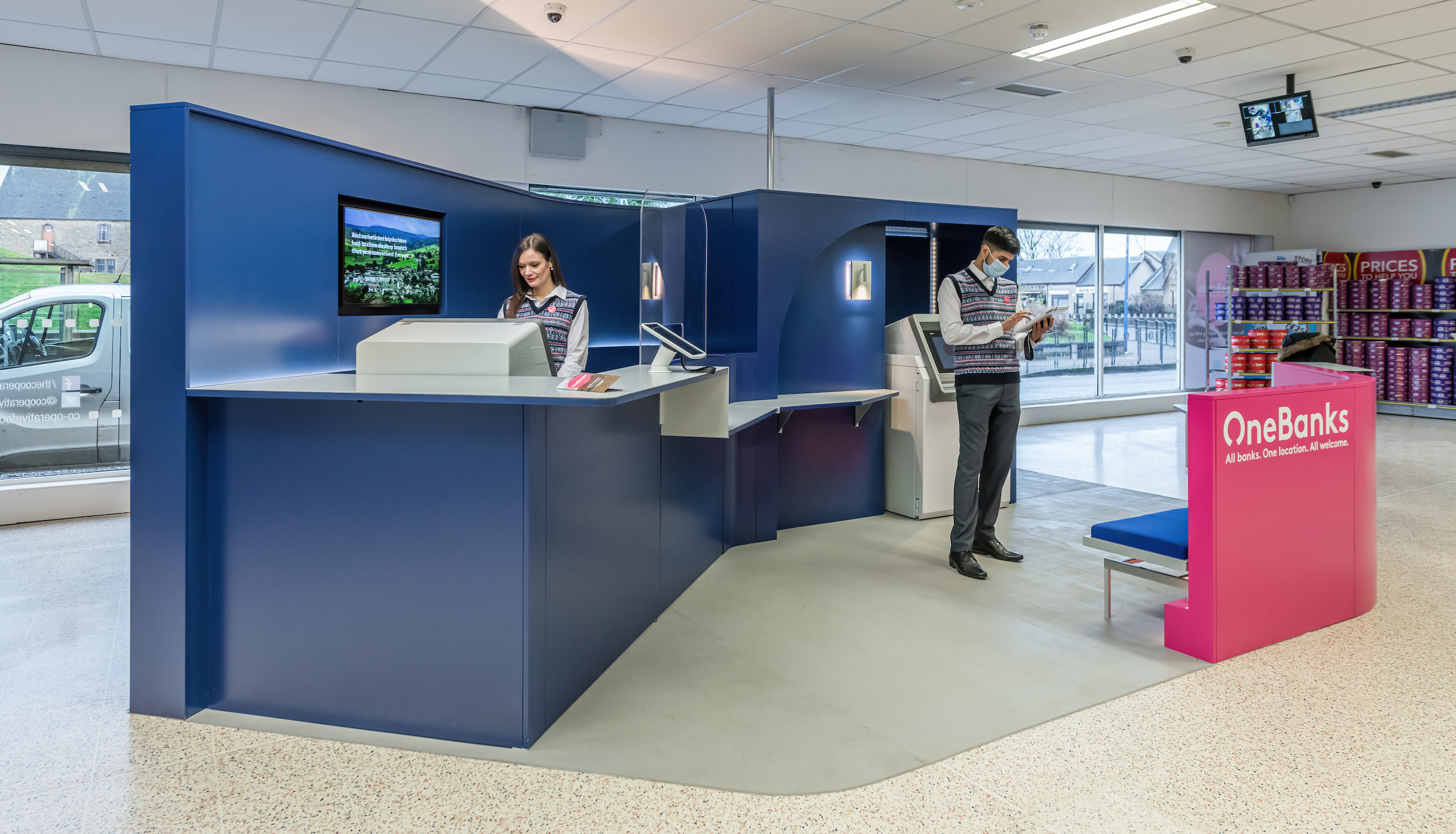 Supplementary Explanation
About GLORY LTD.
GLORY LTD., headquartered in Himeji, Japan, is a pioneer in the development and manufacture of cash handling machines and systems. GLORY provides a variety of products built on its leading-edge recognition/identification and mechatronics technology, such as cash handling machines, cash management systems, vending machines and automatic service equipment. Committed to meet society's wide-ranging needs, GLORY serves the financial, retail, vending machine, amusement and gaming industries in more than 100 countries. For more information about GLORY, please visit GLORY Group website at https://corporate.glory-global.com/.
Contact
GLORY LTD.
Corporate Communications Dept.
Management Strategy Headquarters
TEL: +81-79-297-3131
Information in this document is current on the date of the announcement and subject to change without prior notice.