New banknote recycler launched: GLR-100, for overseas financial institutions that enables "self-service operation" at teller counters
Glory has released a new teller cash recycler, GLR-100, as of May 2021; for overseas financial institutions to enable them to meet the need for transforming teller counters to self-service applications in diversifying branches.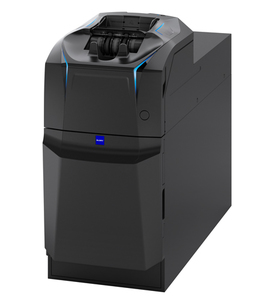 Banks and financial institutions today are accelerating the optimization of branch numbers and promoting efficient branch management, with a small number of staff.
To address the growing need for labor-saving at counter operations and to address the need for more hygiene focused procedures, the way in which customers deposit or withdraw cash independently is increasing.
1. Support self-service operation, where customers deposit or withdraw cash independently
The UI (user interface) has been improved to prevent user error when used in self-service applications by customers; a coin detection function to detect mistaken coin insertion in the banknote inlet and a shutter over the outlet to prevent customers from touching the banknotes until the dispense is completed.
In addition, the processing speed has been increased by 20% (* 1) compared to the previous model. This achieves 12 notes / sec. which is one of the best in the industry and contributes to reduced customer waiting times.
2. Free tellers from the stress of cash handling
With the Secure Transfer Cassette (STC) that stores banknotes, branch staff can collect and load banknotes without the need for manual intervention within the branch. This frees tellers from the stress of handling cash.
3. Reliable operation by remote monitoring and enhanced information security
GLR-100 maintains stability for branch operations by connecting to a bank's network. The data for device's operational status is collected to predict failures and therefore preventive service can be performed. In addition, as GLR-100 is equipped with secure boot process and has strengthened encryption with a REST interface, this addresses risks such as cyber-attacks, as well as ensuring customers' information and assets are handled safely and appropriately.
Glory can help solve the challenges that financial institutions are facing and improve customer experience by supporting them to build next-generation branches and further streamline operations.
* 1

Compared to the conventional model "RBG series" of 10 notes / sec.
Image of branch office installation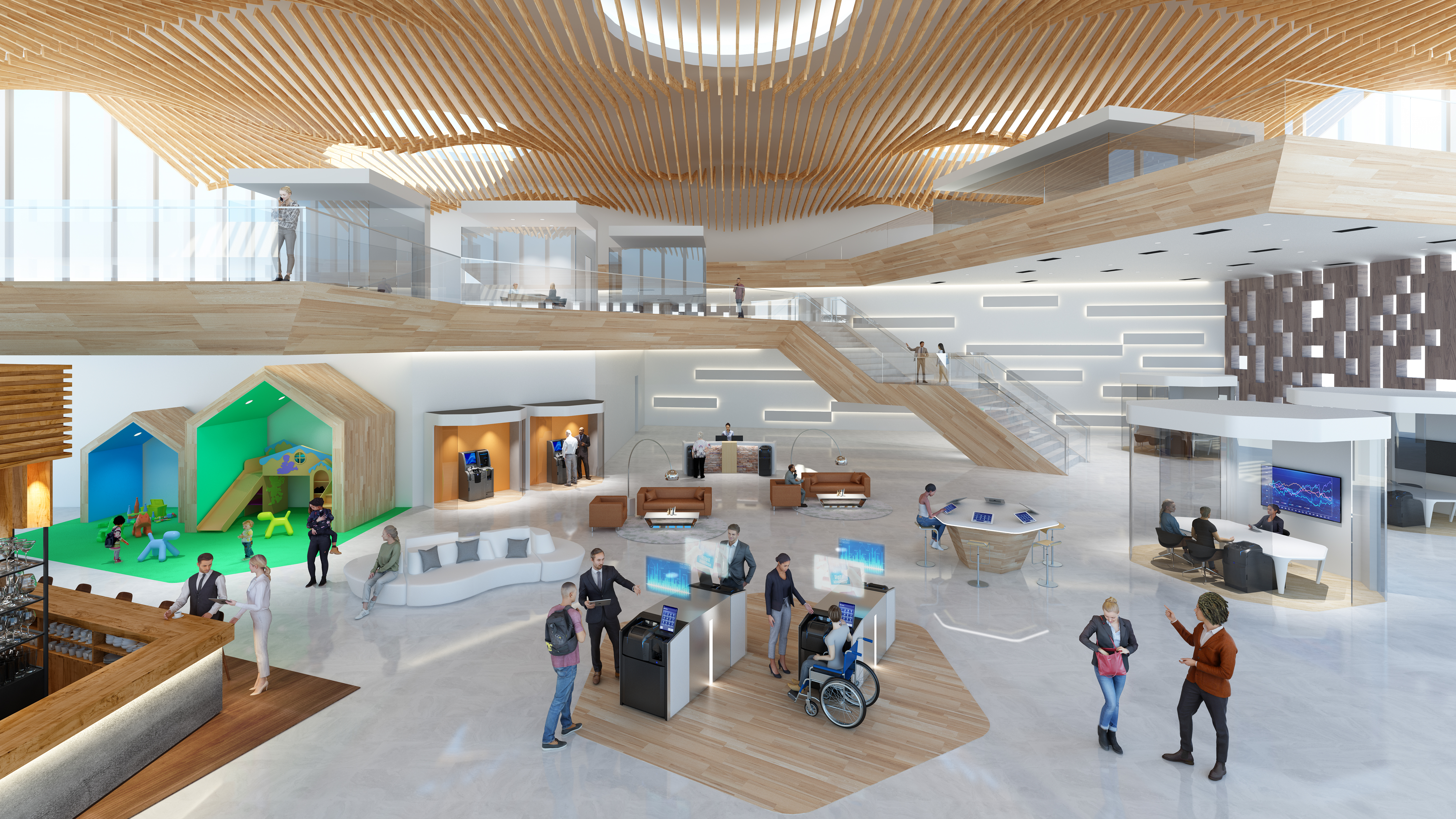 Related information
About GLORY LTD.
GLORY LTD., headquartered in Himeji, Japan, is a pioneer in the development and manufacture of cash handling machines and systems. GLORY provides a variety of products built on its leading-edge recognition/identification and mechatronics technology, such as cash handling machines, cash management systems, vending machines and automatic service equipment. Committed to meet society's wide-ranging needs, GLORY serves the financial, retail, vending machine, amusement and gaming industries in more than 100 countries. For more information about GLORY, please visit GLORY Group website at https://corporate.glory-global.com/.
Contact
GLORY LTD.
Corporate Communications Dept.
Management Strategy Headquarters
TEL: +81-79-297-3131
Information in this document is current on the date of the announcement and subject to change without prior notice.