Sustainability
September 30, 2019
GLORY LTD.
CSR Report 2019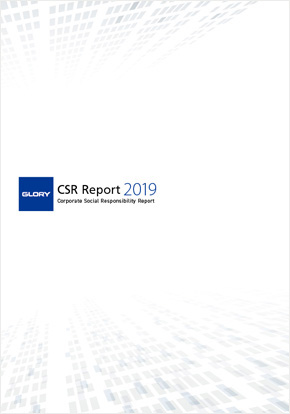 GLORY LTD. has just published "CSR Report 2019" and updated the relevant website showing CSR (Corporate Social Responsibilities) activities of Glory conducted in fiscal year 2018.
The report introduces the EvolBranch concept for next-generation branches and a medical deferred payment system for the medical care industry in special feature.The report also covers major efforts and data in fiscal year 2018 related to environmental, social, and governance.
Guided by our corporate philosophy, we will continue to earn the trust of our stakeholders and strive to be a corporate group contributing to the realization of a sustainable society.
* The report is available in PDF file at our website.
Contact
GLORY LTD.
Corporate Communications Dept.
TEL: +81-79-297-3131
Information in this document is current on the date of the announcement and subject to change without prior notice.