For the GLORY Group, CSR means realizing its corporate philosophy. What this means in actual terms is that through our products and services, such as money handling machines, which are of high social importance, we are able to respond to customers' needs for efficiency and rigor in their business operations and thereby contribute to the development of a safe and secure society. By seeking sustained corporate growth together with society and taking our CSR activities to the next level, we believe we can build even better relations with all of our stakeholders, including customers, employees, shareholders and investors, business partners and local communities.
CSR Promotion Framework
To drive our CSR management, we set up the CSR Committee, composed of management-level employees, in April 2013, and have established a dedicated CSR department as the CSR promotion unit.
The CSR Committee meets twice a year to deliberate basic directions and plans for CSR management, as well as to set the course on CSR efforts to be emphasized annually.
CSR Promotion Framework

Employee Education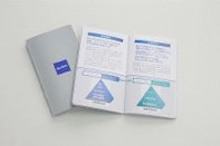 GLORY seeks to drive its CSR activities by making its corporate philosophy even more deeply entrenched in the minds of our employees. We distribute to each employee the "Guidelines of GLORY" handbook that contains our corporate philosophy, Managerial Creed and Corporate Action Guidelines.
The handbook has been translated into eight languages so that Group employees in Japan and overseas can share the same consciousness about realizing our Corporate Philosophy.